Hello everyone! Today I have an article up at Mamalode, Podcasts are your Next True Love (A Top 5 List). Go check it out! No really, I'll wait. If you like it, SHARE it! And if you have a favorite podcast I didn't list, please let me know in the Mamalode comments section.
When I was 24 years old and about to be married, I couldn't find a job in our new town of Madison, Wisconsin. I ended up at a temp agency, and they immediately found me a place to work. The catch? I would come home reeking of hotdogs and failure.
I only worked in the HR department of a meatpacking plant for a few months before finding a job I loved—if your bologna has both first and last names, you know the place I worked—but I will never forget that pit of despair. Remind me some time to tell you about the demoralizing fog that enveloped me after having to tell a sweet older man he couldn't get a job packing meat at 2 o'clock in the morning because he had a felony older than me for growing a small pot plant in his uncle's basement. Or on second thought, maybe don't ask me about that.
I was in a funk. Full in the throes of a quarter-life crisis, I listened to Paul Simon's compilation album, Negotiations & Love Songs, every morning on the way to work to soothe me before the crazy day ahead. I learned Paul Simon had been married to Carrie Fisher, and that the song "Train in the Distance" was about her, so I bought all of her books to jump further into their world. I fell in love with their story woven through memoir and song. It's the first time I remember using someone else's tales of suffering to relieve me of my own, though I may not have realized I was doing that at the time.
Eleven years later, I still love oral storytelling. A few years ago I fell in love with podcasts, which are an easy, free, organized way to listen to all the stories I could possibly want. Now that they're taking off in popularity, there are more podcasts to get lost in than I have time to listen.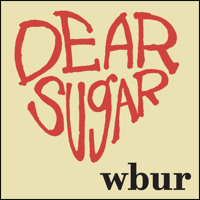 Happy listening, y'all.
xoxo j